Publications (a selection)
I'm really pleased to have my poem
'Material'
up at the
Sunlight Press
. It's a true story of something that happened to me in Tuscany.
What's nicer than lesbian science fiction, eh? Nothing. Here's a SF story featuring lesbians (really it shouldn't even be a feature - it should be as common to see LGBT folk in fiction as straight) that I loved writing. It's what I'd like for my own funeral too - an epitaph to confuse the hell out of future archeologists.
All the parts involving the library and the cat in my story, 'How to Deal with Bureaucracy' are true. Sadly, so is the stuff with the bus. I had great fun with this one. Scroll down to find it!
Words cannot express how thrilled I was to have my story 'Virginia Creeper' published in Mystery Weekly. I collect the old British 'Suspense!' magazines from the late 'fifties, and Mystery Weekly is like a modern version of that.
There's a gorgeous print edition available too. Look at that fabulous cover - and my name at the top of the list! Apologies for showing off, but I'm so happy!
My haiku (senryu, really) Date of the Dead is here, in this review of Haiku of the Dead. The review isn't entirely positive, but the reviewer liked my contribution.
You can read my winning poem 'Sexual Positions for Those No Longer Young' from the Wergle Flomp Humor Poetry Contest 2015 here. I've entered this several times (in other years), so I was thrilled to win it at last.


Degenerates: Voices for Peace includes one of my poems, 'Myself: Age 45 to Age 15'. It's a gritty and raw poem, so I am delighted that someone was brave enough to accept it.


My poem 'Dalkey' won the Ireland Category of the Formsby Poetry Prize, which is a great honour. You can read it here, along with some fine work by other poets.


Here is my poem 'Ubuntu', which won the gold medal for the UPLI Yuzon Legacy Award. I could not be more honoured. My poem 'Beyond' took the bronze medal in another category, and can be read in my first collection (see the Books section).


Dis-or-der II features my poem 'Mental Illness', which is the theme of the anthology. Despite that, it's an uplifting and exciting book, I felt, full of fire and passion and anger.


It isn't often that I can find a home for an experimental feminist poem, so I was delighted when Unlost Journal accepted my poem 'You, Brave' - an erasure poem formed from a quiz in a Women's magazine that came out during World War II.


Scroll down far enough at quatrain.fish, and you'll find one of my haiku!
My love poem to books, Volumes and Tomes, won the Concrete Cow Poetry Competition and can be seen here.
The mighty Calum Kerr was kind enough to publish my flash fiction 'Antigross at the Book Co 2115' as part of the NFFD Flashflood. I was thrilled to get a comment saying that it was a combination of Orwell and Brave New World! I am proud of this one.
I often enter the Spectator competitions, though without much success. For Competition No. 2903, entrants were invited to provide an extract from an article in an interiors magazine, featuring some paint-colour names of our own invention that rivalled the ludicrousness of real paint names. I was delighted to be one of the winners. Disappointing Sandwich, anyone?
My weird poem, 'A Stranger Plays the Vimortin' is included in this wonderful volume from Solarwyrm - Clockwise: the Midnight Blues.
I think that I must have been hungry when I wrote this poem, and I had probably been reading science fiction. Anyway, Polu Texni like it!
The Antarctica Journal has published three of my poems! Yippee! I've been published on the other five continents, so that makes this publication a bit special!


My third book is out! How lovely to be able to say that. 'How to Win Writing Competitions (and make money)' is out from Puppywolf. I've won 18 writing comps and literary awards (it was 14 when the book went to press!) and I explain how to do it. You can find out more and all the different ways of buying it here.


U.S. Catholic published my poem 'This, too' and were so kind and friendly that the experience was very healing for me. I had a strict Catholic upbringing with various problems, and the kindness of the people I dealt with at U.S. Catholic challenged both my prejudices and my fears.
You can read my spoof interior design/paint colours piece here. Is your house decorated in Disappointing Sandwich or Alarming Fake Tan?
I'm very pleased to have a poem in
Nous
, a Manchester-based litmag. The issue containing my poem 'You are Invited' is full of writing and art on the theme of Panic, and it's eclectic and exciting.


I feel very strongly about the importance of raising awareness when it comes to mental illness, so I was thrilled to have my poem 'Mental illness' open the book dis-or-der - Mental Illness and its Affect (influence). It's an excellent, brave book.


My prizewinning poem 'Songs of the Starcleaners' was published in the Balticon 49 programme. What a beautiful publication! I was very glad that a copy was part of the prize.


A funny story from my long-ago childhood was featured in the charming magazine Scottish Memories. I have now reached the age when my childhood antics occurred in 'days gone by'! The magazine is full of gentle pleasures and reminders of Scotland many years ago.
My poem Falconar's Flautist is up at The Southern Pacific Review! I recommend this publication to writers - they are very nice, and they pay. I found the exquisite book 'The Gardens of Meditation', by AEI Falconar, in a charity shop and loved its mix of mystical philosophy and charming anecdotes and descriptions of nature. The poem is about one of these.
My Wordsworth tribute (sort of)
'Daffodils After the Zombie Apocalypse'
can be seen on
Eye to the Telescope
, alongside some very high quality speculative poetry.
There's a
found poem of mine
up at
Verbatim
. All I did was to separate into lines the instructions that came with a Chinese makeup brush (a vegan one, of course - when wool is mentioned, I think they mean our hair)!
One of my proudest moments of 2014 was to have my poem Domestos chosen for Double Bill, edited by Andy Jackson for the Red Squirrel press. I'm published alongside such luminaries as John Hegley, Angela Topping, George Szirtes, Ira Lightman, Helen Ivory, Ian McMillan and my idol Sheenagh Pugh, among many others. I really couldn't be prouder and I'm very honoured to have my poem in this magnificent collection.
My poem Such Life and Brilliance, about Elizabeth Taylor, was published as part of Silver Birch's Celebrity Free Verse series. For this project one took an interview with a celebrity and then made a poem out of it, whether by erasure, or picking out certain lines, or various other techniques. I was very pleased with this, and the accompanying photograph is just perfect.


Look at that fab scary cover of The Riding Light Review's Halloween Horror issue! My poem All Souls Had Bodies They Couldn't Escape is in it. This was written in response to a Steve O'Connor prompt - Steve has helped my development enormously since my first nervous days as a writer and performer.
There's a poem of mine, Dorothy Later in Life in the Wizard of Oz-themed issue of the Non-Binary Review. This is available via various apps and is a very dynamic, forward-thinking publication. Good luck to them.
You can read my poem
I Want One
, which won a Gold Award in 2013's Creative Futures contest, on the
Coalition of Texans with Disabilities Pen 2 Paper
website, as it won the poetry category of their 2014 contest! The rules didn't exclude previously published poems, so I could enter it. I am very pleased to be linked to such a wonderful organisation. I do write pieces that aren't poems, too! I'm not actually sure what category this one comes under!
Read it and decide for yourself
.


As my poem Caleb Hollow's Room was Highly Commended in the Mother's Milk Books Writing Prize 2013, it features in the anthology Parenting. The competition was judged by Angela Topping and the chosen poems are wonderful - warm and witty and full of poetic truth.


Also on the subject of parenting is the magazine Juno, which very kindly reviewed my latest book and published my poem Dinner Ladies.
You can read my poem Skeleton Orchestra (alongside work by the superb Ira Lightman, among others) in the free anthology Bones II.


It's my great pleasure to have a poem, Eris Speaks, published in an anthology from the Arachne Press. Their books are always high quality, and this collection of longer poems is a delight. Gorgeous cover or what? And what a lineup! It's an honour to be published alongside Angela France, Judi Sutherland and Adrienne Silcock, among others.


How much fun is this? Chicken Soup for the Soul: the cat did what? includes my poem A Tiger Sleeps, among a lovely furry mass of cat stories and poems. I recommend writing for Chicken Soup if you're an author, as they are very professional, pay a lot and are great fun.
My poem about friends with HIV is on the fine website
The Stare's Nest
, which again I recommend to other writers. Here's my 3rd-place-winning story,
Vincent's Good Thing and My Surprising Celebrity Status
on the Goddess Moons website. For this I won probably my oddest (though very useful and much appreciated!) prize yet - a pack of re-useable sanitary towels! The story is true, by the way. Here's a project I really enjoyed: celebrity free verse from Silver Birch. The idea was to write a poem using the words of a celebrity, whether from an interview or by erasure or whatever. I used an
interview with Elizabeth Taylor
, and I have to say that I was rather pleased with the resulting poem. If you read Writer's Forum, then check the Newsfront pages in Issue 158 - I have an item in there!


My new book, Look At All The Women is out! Published by Mother's Milk Books, it is available at only the best bookstores.
Scroll down this page at Page&Spine to see my poem 'The Lure', which has been given the PERFECT accompanying photo. This is a good market for those who write rhyming, metered poetry.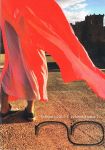 The journal of erotic poetics,
Nin
has published my poem 'Sense in Your Absence'. I got a gorgeous contributor copy - this is fresh, powerful, skilled stuff and I'm lucky to be a part of it. There is a particularly well-written poem about an orgy.


My poem 'Force', an uncharacteristically joyful, elegiac poem is in this issue of Penny Ante Feud. This is another gorgeous American litmag, glossy and perfect-bound - I wish that more British litmags paid this much attention to presentation.
Here's one that does! Ariadne's Thread is beautiful, and issue 10 features my story 'The Goddess of Tears' as well as a poem by the magnificent Rosie Garland.
The first issue of Fantasy Scroll Mag is out, with my piece 'Your Lair or Mine?' in it. This is a paying market with an enthusiastic editor, and it deserves our support.
After moving house I had a conversation with Cleverbot, and the result was published on their website.
My poem 'Glen' was Commended in The Rialto/RSPB's Nature Poetry Competition, which is of course great news. You can
read the poem at therialto.co.uk.


Here's the other anthology called 'Spark' that features my work! The poem is 'Yellow Roses on Snow' and is about my trip to Sylvia Plath's grave on the 50th anniversary of her death. I do feel very lucky to be in two publications with the same name, though it makes them a little difficult to promote! You can buy it here: http://store.sparkanthology.org/products/volume-iii


I didn't know much about 'Constellations' when I submitted to it, though I was delighted when they accepted all three poems that I'd submitted to them: Broken Biscuits, Skimming Moments and The Clothes of Heavy Trouble. When my contributor copy arrived I was delighted - it's perfect-bound and shiny and gorgeous, and the quality of the content is very high. The intriguing theme is 'Life Revisions' and it provoked some original and very enjoyable work. In the UK it can be bought at Amazon.


I was very pleased to have a poem accepted for the anthology 'In Praise of Ned Ludd' - I admire Luddites of both the past and the present. Contrary to popular belief, Luddites weren't and aren't opposed to all technology - just that which harms communities. In other words, it's a call for corporate responsibility and an ethical approach. Do buy the anthology if you can, though I warn you, my poem's a stinker. I have to be honest.
My zombie haiku 'Date of the Dead' features in 'Haiku of the Dead', a clever and very funny anthology featuring the work of some excellent writers I know, including Laura Huntley and Winston Plowes.
A rare non-fiction piece of mine, an account of PTSD, was published on Charlotte Henson's excellent blog Bipolar Voices. Trigger warning: this article may trigger uncomfortable feelings in those who suffer from mental illnesses.
Moon Magazine published my poem 'The Majorette', though I'm not sure that it makes sense unless you're familiar with the tarot card. I've always disliked all that marching in step in tight uniforms.
My poem 'A Letter Every Day' was published in the prizewinners' anthology when it was Commended in The Portico Poetry Prize, but they don't seem to be selling the anthology! Perhaps they'll sell it one day...


You can see my prizewinning poem and the other poems and stories from disabled and marginalised writers in this terrific anthology, The Spark.


There's a cheerful love poem of mine here. Warm a muffin and enjoy this.
On Infective Ink you can read a short horror story I wrote a while back. It's as much about relationships as anything -
stubborn partners beware...


I donated a poem to 'Not On Our Green Belt', a great anthology edited by Lindsey Mansfield Holland. This was part of a protest at the selling off of the countryside - her local councillors were surprised and pleased to be handed a volume of poetry! What a great way to get a message across.


Boston Poetry Magazine has kindly printed three of my poems. I do love the American magazines - they seem very receptive and willing to accept odd/humorous pieces.


'Scraps' is the National Flash Fiction Day anthology for 2013, and my piece 'The Man with Hands Amid the Rich Tea' appears in it, alongside work from the marvellous Jenn Ashworth and Calum Kerr. I think it's one of my best flashes ever - I'm still feeling my way around the genre and playing with it, and I had great fun writing the story. The anthology can be purchased from Amazon.


'I Live in Michael Hartnett' is a deeply personal anthology of poems about or dedicated to the Irish poet, Michael Hartnett. It has a special place in my heart, as the poem in it was one of the ones lost when my hard drive crashed last year. I only found out recently that my poem 'Death of an Irishman' had been accepted for it, so it was a wonderful way to recover a piece, as well as the honour of being published alongside Seamus Heaney, Michael Longley, Pat Boran, Eavan Boland and someother superb poets.
The Voices Project, a fine website showcasing the work of women, has kindly published two of my poems: When and Touches. I'm always delighted to be part of projects that promote women's creativity, and this is very well put together.


This is Heart Shoots, a wonderful poetry anthology of which a percentage of the profits goes to Macmillan Cancer Support. My poem 'Certain Small Things', in memory of Sarah Richards, is included and as you can see from the cover, I'm in excellent company!


This makes me chuckle - my piece about the dubious quality of some litmag submission guidelines was published in The Review Review.


Here is the glorious, glorious Best of Manchester Poets 3 in all its mustard-and-maroon glory. I was against that colour scheme, I admit, but it's turned out looking rather elegant. Editing this was a joy as always.


As many of you know, I'm disabled. Having experienced (and wept over) an ATOS form, I was delighted to be chosen to be part of the 'Fit to Work - Poets against ATOS' project, with my poem Questionnaire.
TRIVIA: Voices of Feminism published my account of visiting the Manchester Occupy camp. I was very pleased to get this published, after reading the nonsense that the mainstream media wrote about the Occupants and their camp.


Here's the gorgeous Futuredaze, an anthology of Young Adult fiction and poetry that features my poem The Alien. This book has been praised by Piers Anthony and C.J. Cherryh, no less.


And here's 'She's the One', an anthology of poems, essays and stories about personal heroines. I almost chose Sylvia Plath, but the poem that came was about Sophie Scholl, who campaigned against the Nazis in World War II. See my News section for details of the launch on April 29th in Waterstones. One added delight here is being published on adjoining pages with Rosie Garland (aka Rosie Lugosi) of 'The Palace of Curiosities' fame.


Two dark haiku of mine are in the first issue of the marvellous Dark Pens, an ezine of moon-themed short poetry. You can also read poems by Mary Brett, one of my favourite poets.


If you want some excellent poetry for a low price then try The English Chicago Review, which features my poem 'The Insecurity of Mislocated Breasts'. This is a lovely little publication from the mighty Barrow-in-Furness (where the fine poet Sarah Miller grew up) and I recommend it.


So happy to be in the Andromeda Spaceways Inflight Magazine again, especially for their tenth anniversary, issue 56! This is my story 'Enchanting', one of the best I've written, I think - funny and a spirited defence of the fantasy genre.


I recommend this diary thoroughly if you still haven't bought one, or need a stocking filler. It's large, spiral bound and filled with evocative seasonal poems, stories and images as well as spacious pages to write in. Inspirational, and for a good cause too. It also includes my poem 'Fire Rituals', which was highly commended in the Rhyme and Reason Poetry Competition.




Sein und Werden accepted my poem 'Wonder at the Change' for their 'Pulp Punks' issue and it looks great! When you see the cover you'll want it. I've always wanted to be in one of those graphic novel/comic-style mags.


Possibly the most beautiful anthology ever lovingly created, 'Musings on Mothering' (proceeds to the La Leche League) contains poems, stories, memoirs, artwork and photographs, and would be worth the price for its representations from any one of those categories alone. I'm honoured to be in it, and also to be published alongside Angela Topping, one of the finest contemporary British poets. A moving, loving read, and would make a fine Christmas present for any mother or mother-to-be. You can see and hear extracts of the book below:


Two great anthologies from Silver Boomer contain stories of mine: A Quilt of Holidays and On Our Own (Widowhood for Smarties), both of which are entertaining, informative and touching in equal parts. 'First Footing' is my holiday story, 'Tense Dating' (based on a misquote of my own) my widowhood story.


'Birth of a Nation' is the title of my poem in the birth-themed issue of Popshot. I'm always thrilled to be illustrated and this high quality, hardcover, well-put-together mag has twinned my poem with a stunning drawing marrying the concepts of a country's birth and human birth. Recommended.


I also have a couple of poems in the online women's mag Melusine. This is another high-quality publication and I'm very pleased to be in it.
You can see my poem Sissinghurst and Here at the wonderfully-named My Father Lost Me to the Beast at Cards, a new 'zine which is showcasing many exciting writers.
If you crack open the poetry fortune cookie at Fortunates then you might get a short poem of mine!
Of course I don't just write poetry - you can see a flash fiction story I'm rather fond of over at Flash Fiction World.



Whortleberry Press have published a creepy story of mine called Sand (remember Tanith Lee's Blake's Seven episode of the same name?) in their Strange Summer Mysteries anthology. I can't wait for my copy to arrive - it looks right up my street!


There are three - count them! - of my poems in the Robin Hood Anthology, Verse against Austerity. I'm delighted to be in this because of its political message. There are some fascinating essays in the book as well as many, many poems.


Another publication that appeals to me is the Buddhist Poetry Review. It's a lovely site to visit for some serenity - and for one of my poems too: Twelve Breaths.


Speaking as the runner-up 'Prole Laureate' I'm a big fan of Prole magazine! You can see the poem that got me the award in issue 7 of the magazine which is published in support of Anti-Slavery International. A worthy cause and a fine magazine. I'm on page 118, which shows you how much you get for your money!



I have a short story called 'The Way to My Artichoke Heart' in the anthology Time For Love available here: http://www.5minutefiction.co.uk/shop.html. It's only £1.54 so good value for eighteen stories! I wrote it for Valentine's Day and it's a bit soppy. Don't say I didn't warn you.


My vampire poem 'Fatale' is in this issue of Night to Dawn from BloodRedShadows. The mag is wonderful - A4, glossy, and full of fiction, art and poetry concerning the blood-lustful creatures of the night. Great fun.


A vibrant cover for a vibrant magazine! Storm Cellar have printed my short poem 'Pretty'.


The final poem in the Spring 2012 edition of Third Wednesday is mine. It's called Depths and I'm very honoured to have a place in such a prestigious publication, alongside Marge Piercy and other luminaries. It's always a pleasure to be published with someone whose books lie on one's bookshelves - I have Piercy's classic Woman on the Edge of Time as well as an anthology of American women's poetry that she edited. I recommend the magazine heartily - it's a lovely perfect-bound creation, full of very fresh contemporary poetry and a few striking images.
---

Older publications (2008-2011)